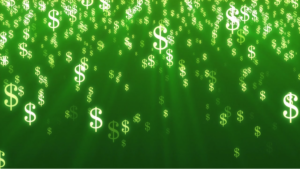 In today's Austin housing market, where demand is outpacing supply, pricing a house is a point of debate between sellers and their agent. Sellers often want to price their home higher than recommended. Many agents go along with the sellers to keep them happy. The best agents, however, know than telling the homeowner the truth is more important and in the best interest of the seller in the long run.
Sellers sometimes say, "If the home doesn't sell for this price, I can always lower it later."  Others want to price their house high in order to have "negotiation room."  Research has shown both strategies results in lower number of potential buyers and ultimately less money in seller's pocket.
Not sure about this? I did a local study on the houses that were sold in Cedar Park and Leander area in the last 90 days. For this study, I only considered houses that were at least year and a half (1 ½ years) old, thus eliminating all the new houses. The newly built houses by builders sometimes are put up for sale during construction and long before completion, thus the 'days-on-the-market' number tend to be longer and may skew the results.
Of the 462 houses sold during the 90 days period, almost two third (330 houses) were sold in less than 30 days (average days on the market was about 7 days!). On the opposite end, 60 houses took more than 100 days (average 187 days) to sell; some took as long a year and a half to sell.
Houses that were price right and sold quickly, were sold for slightly more than the asking price. When these houses sold over the asking price, the average was 3.1% over the asking (sometimes as much %10 or 14%). On the other hand, the over-priced houses took longer to sell, and ultimately sold below the asking price. These are the houses that are on the market while the seller waits for a buyer to pay the extra premium for 'negotiation room'! When these houses finally sold, on the average they brought in 3% below the asking price and the sellers had to lower their price, sometimes several times by as much as 20% in some cases.
The truth is, when a buyer is looking for a house online (as they are doing more often these days), they put in their desired price range. If you as a seller, looking to sell your house for $350,000, but listed it for $370,000 to build in "negotiation room," potential buyers that search in the $250-$350k range won't even know your listing is available, let alone come to view it!
The higher your house is listed over the market value, the less potential buyers will actually see your house when searching. A better strategy would be to price it properly from the beginning. Your real estate agent should provide you with data on recent comparable sales and give you accurate data on market condition. Proper pricing could bring multiple offers, and it could force those buyers to compete against each other for the "right" to purchase your house.
Look at it this way: if you only receive one offer, you are set up in an adversarial position against the prospective buyer. However, if you have multiple offers, you have two or more buyers fighting to please you. Which will result in a better selling situation?
Great pricing comes down to truly understanding the real estate dynamics in your neighborhood. Look for an agent that will take the time to simply and effectively explain what is happening in the housing market and how it applies to your home. You need an agent that will tell you what you need to know rather than what you want to hear. This will put you in the best possible position.