People often ask is the 'rent-to-own', also known as 'lease-to-purchase' a good alternative for homebuyers? The idea is enticing, especially for first time homebuyers who often don't have a very good credit or have trouble coming up with the upfront cash for the down payment, The basic concept is that you and the seller agree to purchase his/her house at the end of a period of time, usually two to three years. During those 2-3 years, a portion of your monthly rent is credited toward the down payment when you 'purchase' the house.
To get the privilege of 'postponing' the actual title transfer: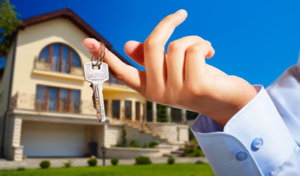 You pay an up-front fee (called an option fee), which is typically 1-5 percent of the home's purchase price. The fee is usually nonrefundable, but part or all of it can be applied to the down payment.
You may also pay a higher monthly rent, but a portion of the rent will go into a fund that is later used for a down payment.
The agreement locks-in the purchase price for the house.
You can purchase the home on or before the lease's expiration date.
Sounds pretty straightforward and clear. However, the more you learn about its pitfalls, the less you like it. Here are just a few of many pitfalls.
Any lease payment that is to be credited towards a down payment is the amounts over and above the market rent. So, you pay more than the market rent during the lease period. Also, any such amounts to be credited to closing costs are limited by the type of loan (the limit is usually between 3% – 6%).
When the term of the lease is over but the property has not increased in value up to the indicated amount in the agreement, if you decide to walk away from the deal, you will lose your deposit.
You only have a predetermined 'option' period. If the house value is increased but you can't qualify for a loan at that time, you will lose your deposit.
Generally you, the tenant, are responsible for maintenance of the house during the option years.
Should the seller have financial problems, get foreclosed on, or incur other liens, you plans could be upset.
If the seller doesn't actually own the house, or if you make your payments but the seller doesn't pay the loan on the house, you could lose part or all of your extra payments.
Since you are not the owner, buying insurance for the house could be an issue. Also, any insurance on the house may not cover your investment.
A comprehensive contract agreement is needed to cover all these details. These are beyond the standard a typical Real Estate Sale Contract and certainly not a do-it-yourself contract. For these and many other reasons, the Texas Legislators has made it mandatory to have lawyer involved in these types of contracts. It is required by the Texas Real Estate Commission that an attorney representing you, be involved in the transaction to ensure that the contract respects your wishes, although having an attorney is no guarantee that you won't have problems anyway. Guess who pays for the services of that lawyer,  you the buyer!
The idea of lease-to-purchase seems to be more popular in a 'down' housing market, where sellers can't find a buyer outright and find this method of financing a good alternative. Austin area is in a sellers market and current projections calls for that to continue, at least through the next year. It is hard to find a seller willing to agree to such a deal.
On rare occasions with a carefully crafted agreements that address a specific situation this can work. However, these cases do not involve a buyer who can not obtain lender financing. These successful transactions require professionals who are able to 'match situations.' They will NEVER be advertised as lease-to-purchase.
If you are looking at lease-to-purchase as a way of getting around you not-so-good credit or have trouble coming up with the down payment money, consider the following plan for a purchase in 1-2 years. You want to do this BEFORE you jump into a house, not while you are in it.
Save, Save, Save!

Live as cheaply as you can. Rent as cheap as you can stand; for example a one bedroom or smaller in the cheapest place you can feel safe. Rent until you have the proper credit scores and sufficient cash to afford to purchase a home. You'll need at least enough money for the 3% required via FHA and likely quite a bit more.
Save the extra amount that you would've been required to pay if you were in a lease-to-purchase situation.
Save every dime you can, eat at home, watch movies at home, entertain yourself with FREE events. Don't blow money anywhere. Pay off all your debt and save for a down payment.
There are many websites that provide budget minded tips and plans.
Get your credit in order and build your credit

Consider contacting a local lender who has a history of investing in your community through small business loans and home loans.
Select an "A" or "B" Graded banks in your community. Don't make things worse by entering the lobby of a 'Too Big to Fail and Too Big to Care' bank. You will see that Bank of America, Wells Fargo, Chase and Cite are all "F' graded lenders
Talk to a trusted mortgage lender and tell them your plans, your current budget, salaries, etc. They can provide you a plan to repair and rebuild your credit and give you a timeline of when you may be able to start shopping for your first home. I have a list of some local mortgage lenders if interested, contact me. Some lenders would be happy to look at your overall situation and may even recommend a reputable credit repair company that they work with to help you.

There are credit repair companies that can

examine 

your credit and provide you a plan of action and even help you negotiate with creditors to bring your score up. Unfortunately, there are a lot of scam artists in this field who charge you money and get nothing done, so be very careful.

Even if you're not going to be ready to buy for a year or two, I recommend getting pre-approved with a lender and having somebody look over your whole scenario, from credit, to debt, to income, etc.
Plan for your purchase

Keep your eye on the real estate market; use this time to narrow down neighborhoods based on your future family plans, job commutes, entertainment needs, etc. If your credit situation is not totally off the low end of the charts, the time will pass quickly and you will be a new homeowner before you know it.
Look for alternate down payment programs.
In short, be PATIENT, and SAVE SAVE SAVE, until you're in a solid financial position then find a good Realtor to help you find the right property and terms that are beneficial to you.
If you have been thinking of buying your dream home, but don't have enough money saved for down payment, in my judgement rent-to-own is not a good solution. Instead, use some of the suggestions above, read my 'First Time Home Buyers' post and contact me with any questions for further assistance on this or other real estate questions.
 Moe Dadseresht

Austin Skyline Realty, Inc.

 

p:

  (512)740-6945                   

c:

(512)740-6945
 

w: 

www.moeproperty.com  

e:

moe@moeproperty.com
 

a:

  11507 Hare Trail
      Austin, TX 78726