Cedar Park and Cypress Creek Homes for Sale & Sold Report – July 2016
I hope you had a great July and enjoying the summer!
Cedar Park Real Estate market was as hot as the weather in July, In fact among the Austin neighboring cities, Cedar Park has the lowest Days on the Market for selling a house; 23 days on the average and a median of only 8 days (during July half of the 124 houses were sold in 8 days or less). That is quick sale!
Here is a report card for single family home sales in Cedar Park area in July 2016. All comparisons are against July 2015.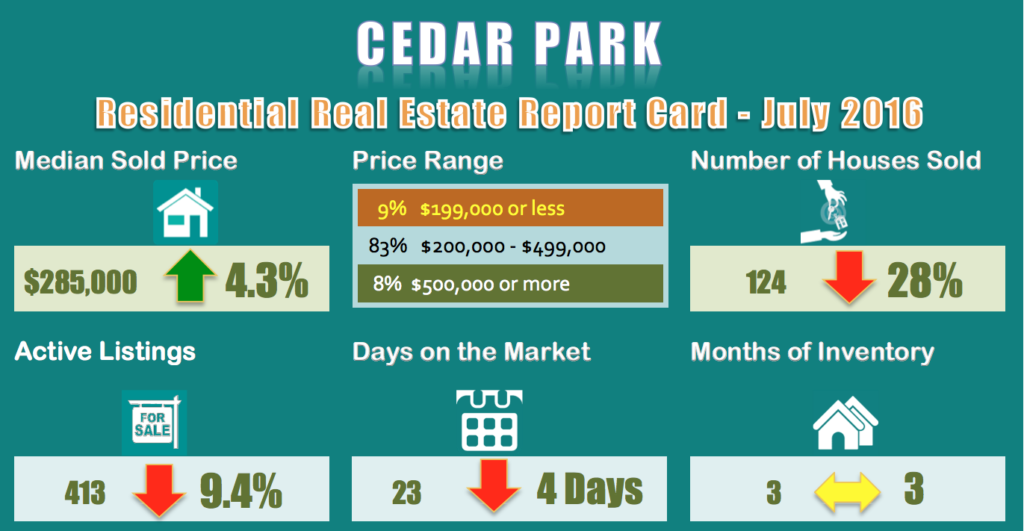 More specifically in the Cypress Creek and neighboring communities 62 houses were sold in July. To find out the details  of each sale, including the price the properties were sold and how long they were in the market, see the detail map here.
All this has affected your home's value!

If you plan to move, you need to know the value of your home right now. I invite you to find out the new value of your home at the website I created that will provide you with your homes new value at:

www.myCedarParkPropertyWorth.com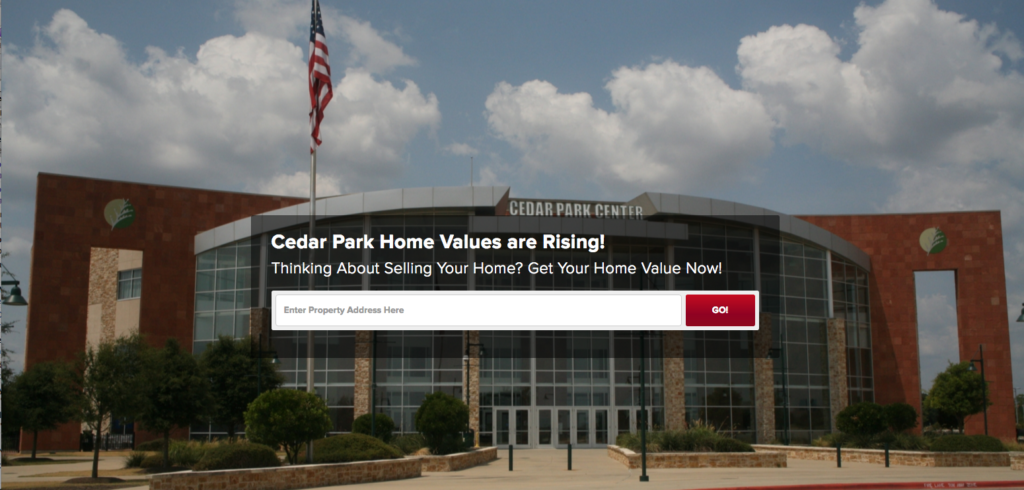 See all current homes for sale near YOU with option to get notified as soon as your neighbors home lists for sale before the major real estate websites even get them!
A special "Thank You!" to my clients and YOUR neighbors who continue to leave me reviews after a real estate transactions. You may read the client reviews below, along with other real estate resources that you may find valuable!
I hope you find this helpful and, as always, I appreciate your consideration in referring any friends, family, or colleagues my way. Again, thank you for supporting me and my business endeavors and do not hesitate to let me know if you have any questions about anything related to real estate or your home!
Best wishes,