Start of the year is a great time to review your finances. As 2017 starts, make an effort and get into the habit of reviewing your bills and inspect them for ways to save money.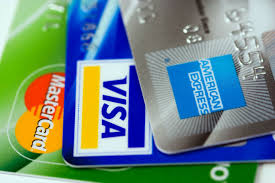 You may have added cell phone plans, changed cable and internet subscriptions, and signed up for trial offers (which automatically turned into pay subscriptions). Call your service providers to see if you can take advantage of new promotional offers or remove services that you are no longer using. Common bills to review for savings are cell phones, cable TV, internet service, home phone, streaming video services, and other online subscriptions services.
Additionally, monitoring your credit report and your credit rating is important, especially if you're considering purchasing a home. Here are a few tips for improving your credit. It's not about quick fixes, but responsible financial activity over time.
Get a credit card: This may seem counterintuitive, but when used correctly, a credit card can be an effective tool for building credit. Charge a few budget-conscious purchases each month, and pay the balance off before your due date.
Keep your balance low: This is the other side of the coin with credit cards. Try to charge only for items you could pay for out-of-pocket, and try to stick to a balance of around 10 percent of your credit limit.
Fix credit errors: You're entitled to free credit reports each year, take advantage of it and review yourreport for possible errors, such as incorrect limits or closed accounts.
Leave paid debts on your report: Paid off debts like car loans show that you have a history of paying your debt on time.
Ask a lender: If you're looking to pay off a debt quickly, it can't hurt to ask the lender to lower your interest rate. You can't get what you don't ask for!
Following these steps will help you (re)build your credit and earn a higher score. Lending institutions have a set or criteria for their mortgage loans and ultimately make judgement about the risk of loaning you the money based on your past financial behaviors. These steps help you make their decision in loaning you money easier!
Cheers!
 Moe Dadseresht

Austin Skyline Realty, Inc.

 

p:

  (512)740-6945                   

c:

(512)740-6945
 

w: 

www.moeproperty.com  

e:

moe@moeproperty.com
 

a:

  11507 Hare Trail
      Austin, TX 78726