In a March 16, 2017 press release, the president  of the the Austin Board of REALTORS® described the signs of slow home sales as "the market catching up to itself after years of unprecedented sales growth". He further explained that current figures are compared to a very strong housing market activity in 2016, so a decline in home sales growth is understandable and does not automatically mean that "the market is softening."
If you follow these monthly reports, you may have noticed a similar trend in the Cedar Park housing market in recent months. For the second consecutive month the median price of the houses sold remains flat.  However, as another metrics (below) indicates, a decrease in the active listings and a lower inventory of available houses for sale points to a high demand and a strong market.
I have started to report a new metrics for "Sale Price to Original Asking Price" ratio in the report card. This measures how close to the asking price a house is sold. It is a good indicator for the level of demands and how 'hot' the market may be.
In case your are considering a move in the coming months, start with bringing your house up to date. Get an inventory of needed repairs and bring your house in tip-to shape for maximum sales value. Whether you are refinancing or buying a new house, take into account all the the selling (closing) costs. Like any other business decision, knowledge is key in a successful real estate transactions. Find out how you can sell your house at the right price.  Get an estimate of the closing costs and who pays them, and contact a knowledgeable agent for consultation.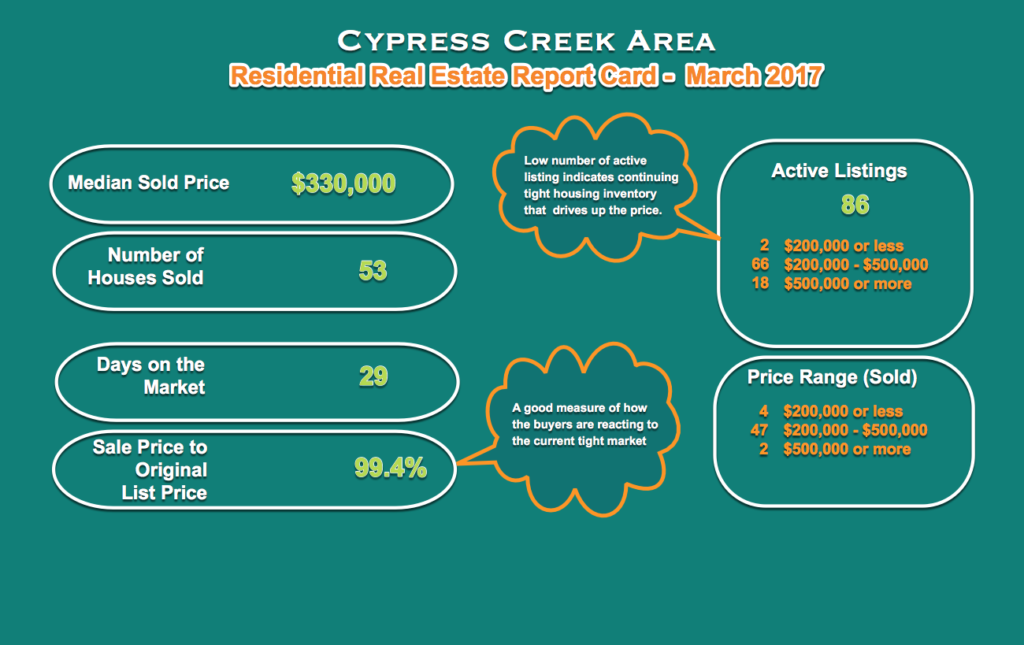 You can explore details (click on the marker for details of each sale) of all the 53 Cypress Creek Area home sales during March 2017 in the interactive map below.
For the city of Cedar Park single-family home sales during March is summarized below. All comparisons are relative to March 2016.
All this activity has affected your home's value!

If you plan to move, you need to know the value of your home right now. You can find this out in two easy ways:
Go to the website I created specifically for this purpose at: www.myCedarParkPropertyWorth.com
Text 52388 to (888)264-1910, to receive your property valuation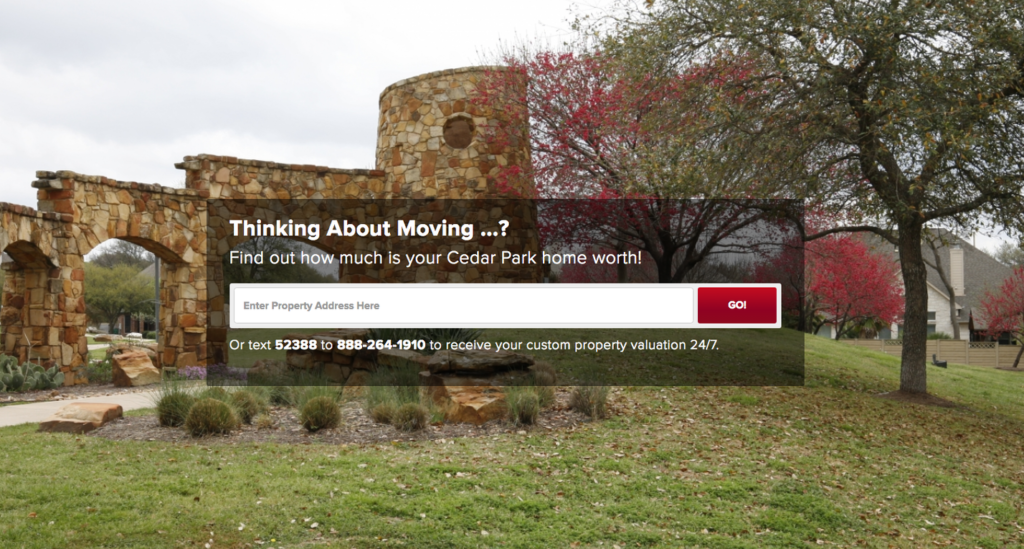 I hope you find this helpful. Referral is a big part of my business and as always I appreciate your consideration in referring any friends, family, or colleagues my way. Thank you for supporting me and my business endeavors. Please don't hesitate to ask me questions about real estate, your desired neighborhoods, or your house value!
Best wishes,
 Moe Dadseresht

Austin Skyline Realty, Inc.

 

p:

  (512)740-6945                   

c:

(512)740-6945
 

w: 

www.moeproperty.com  

e:

moe@moeproperty.com
 

a:

  11507 Hare Trail
      Austin, TX 78726