Like everything else in a real estate transaction, closing costs (costs associated with buying or selling a property) are negotiable. Part of the closing costs, such as title insurance, regulated by the state of Texas and is based on a predetermined formula. Others costs are such as association fees, realtor commissions, etc. are negotiable and depend on the price of the house.
Buyer can request the seller to cover some or all of the closing fees. One way is to offer the full purchase price provided that the seller pays all the costs associated with closing. Most sellers expect homebuyers to offer less than the listing price, so they are much more open to negotiate when they have a full price offer at hand. Another option is for the buyer to meet the seller halfway, dividing the closing costs between the two parties.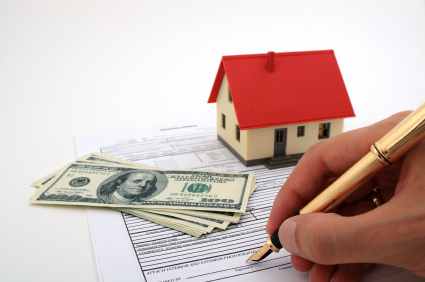 Regardless of who ends up paying the closing costs, the following steps help making an informed decision.
Plan your budget – Carefully review options to reduce the closing costs. Online tools such as SmartAsset closing costs calculator can be used to get an estimate based on the amount of the mortgage loan.
Examine Each Fee – When the loan estimate is received, take the time to carefully review and understand each item. Consult with your  , you may be able to negotiate some fees and request the lender to cover some costs.
Shop around – Whether transaction is a refinance or a purchase, it pays to shop around for items such as title insurance and home inspections. Be sure to evaluate the cost versus the value; make sure you are getting the most value for your money, which may not necessarily mean you should choose the cheapest provider. Ask your lender to match the closing costs offered somewhere else.
Negotiate with the Seller You can request the seller to cover some of the closing fees.
Waive the Appraisal – If you are refinancing, you may be able to cut the appraisal fee if your home has been appraised recently. If this is the case, ask your lender for an appraisal waiver. You can also save on your title insurance by asking for a cheaper rate when you refinance.
Skip the Points – Mortgage lenders offer discount points to lower the interest rate on the loan. This is essentially pre-paid interest pid to the lender, one point is the equivalent of 1% of the total cost of the loan. In a low-interest rate climate, you may opt to pay less at closing by passing on the points.
Roll Closing Costs into Your Mortgage When refinancing, the mythical no-closing cost mortgage could become reality. Typically, you can skip paying fees at closing by rolling the costs into the price of your mortgage.  Don't be fooled, however, not paying costs at closing may cost you more in the long run.
 Moe Dadseresht

Austin Skyline Realty, Inc.

 

p:

  (512)740-6945                   

c:

(512)740-6945
 

w: 

www.moeproperty.com  

e:

moe@moeproperty.com
 

a:

  11507 Hare Trail
      Austin, TX 78726