It is spring time in Texas!
This season, winter was absent in the Austin area;  no freezing temperature,no icing on the roads and bridges, no frozen water well pump in my backyard! Nothing. Spring has already started.
A short warm winder helps Real Estate transactions, enjoyable weather encourages more people to go house shopping, but an uptick in interest rates may dampen that enthusiasm. Talks of multiple (two or three) interest rate hikes during the rest of 2017 couldn't help either. This backdrop and a continued upward home sale prices, is  a reminder that if you plan to sell, it may be time to take action.
Another solid gain of %8 for the median price of the house sold in February, coupled with shorter time to sell existing houses (28 days), indicates a tight inventory. One side effect of this continued upward movement is the shrinking of the number of lower priced houses. Every month here are fewer and fewer lower priced houses, as indicated by lower and lower percentage of below $200K houses.
The Cedar Park single-family home sales during February 2017 is summarized below. All comparisons are relative to February 2016.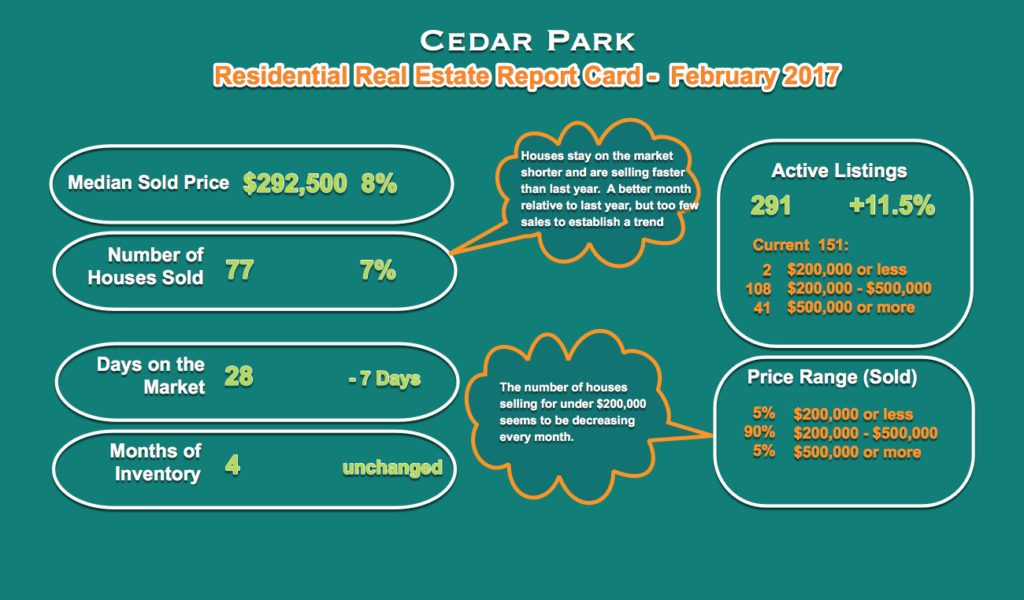 You can explore details of all the 107 Cedar Park home sales in December below.
All this activity has affected your home's value!

If you plan to move, you need to know the value of your home right now. You can find this out in two easy ways:
Go to the website I created specifically for this purpose at: www.myCedarParkPropertyWorth.com
Text 52388 to (888)264-1910, to receive your property valuation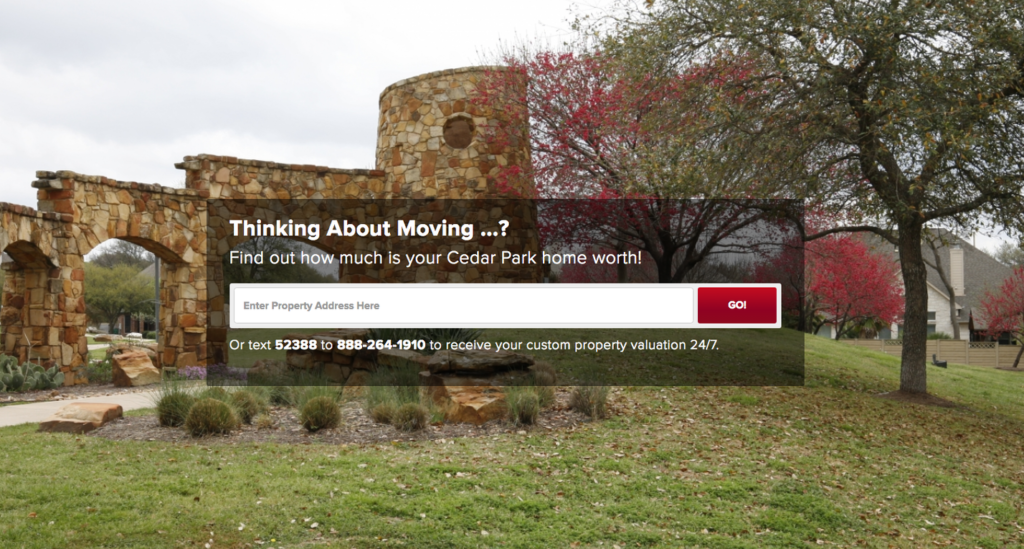 I hope you find this helpful. Referral is a big part of my business and as always I appreciate your consideration in referring any friends, family, or colleagues my way. Thank you for supporting me and my business endeavors. Please don't hesitate to ask me questions about real estate, your desired neighborhoods, or your house value!
Best wishes!
 Moe Dadseresht

Austin Skyline Realty, Inc.

 

p:

  (512)740-6945                   

c:

(512)740-6945
 

w: 

www.moeproperty.com  

e:

moe@moeproperty.com
 

a:

  11507 Hare Trail
      Austin, TX 78726